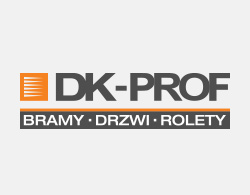 The 17th Theatre Festival organized by Municipal Culture Centre in Nowy Sącz will be held between 4 and 19 October 2014. This year's edition, as in previous years, will be sponsored by DK-PROF from Nowy Sącz, well-known manufacturer of garage doors, doors and roller blinds.
During the Festival theatres from all parts of Poland will present a versatile repertoire, which apart from spectacles, considered theatrical canon, of such authors as Sławomir Mrożek or Ingmar Bergman, will also feature musicals and concerts.
Thanks to the sponsorship of the Autumn Theatre Festival in Nowy Sącz, DK-PROF continues its mission, an important part of which is supporting local cultural initiatives.