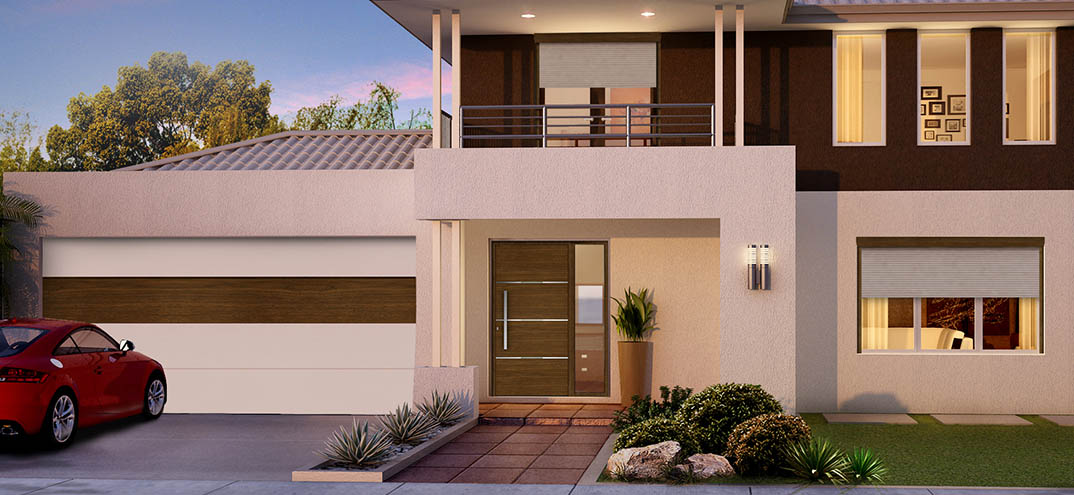 DK-PROF external aluminium doors, available in a vast range of attractive and differentiated models, are produced with the use of the most modern technological solutions. The door performance characteristics meet the expectations of the most demanding customers, which guarantees many years of satisfaction of the product use. Special attention paid to the finishing details adds the DK-PROF aluminium doors prestigious and classy touch typical for top quality products while the careful model selection satisfies esthetic preferences of each customer.
Cross-section of the door sash and threshold of doors with bilateral attachment panels
Profiles:
three-chamber profiles of 70 mm or 90 mm thickness
aluminium threshold with thermal divider – 15 mm high (70 mm profile) or 32 mm (90 mm profile)
Filling:
panels of 70 mm or 90 mm thickness filled with polyurethane foam
two-chamber glass panel (70 mm profile)
three-chamber glass panel (90 mm profile)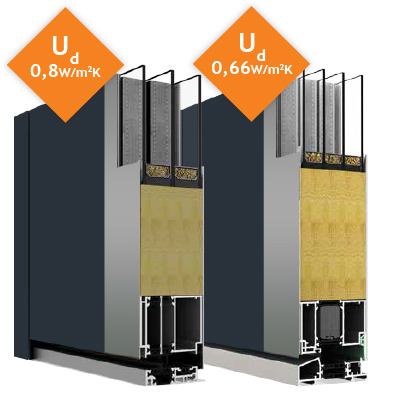 Design of aluminium doors
A wide range of aluminium doors with double-sided attachment panels includes designs with central glazing situated in the door leaf and side or top glazing situated in the frame, effectively directing daylight to the building interiors. Apart from glazing, which is practical yet attractive feature, we also offer strictly decorative elements of brushed stainless steel, installed on the outside surface of the door leaf.
Colour range
Attractive colours in line with the current trends enable matching the doors to any building façade. Apart from obvious esthetic values, the lacquer layers perfectly protect the aluminium door surface, remain resistant to weather conditions and are extremely durable. The colour of aluminium doors can be matched to the colour of garage doors and thus both elements can create a uniform visual composition. Below there is a presentation of our standard colour range.
Standard colour range