Rolled doors are ideal solution particularly suitable for small garage rooms. Thanks to the vertical guiding and no ceiling guide rails, it takes minimum amount of space on the door head inside and does not take place under the ceiling, as the door curtain is covered by an aesthetic box.
Colours
We offer a wide range of colours to enable roller door colour to be matched with the building facade. DK-PROF offer includes both doors of wood-like colours and doors painted in chosen RAL colours. Roller doors are available in six standard colours.
Roller door design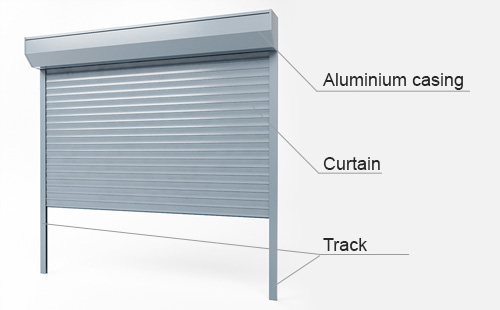 DK-PROF roller door is fully made of aluminium. It is standard equipped with a box located on the door head, which houses a shaft with casing. Roller door has 18.5 mm thick casing, with polyurethane foam filling.
Safety
Automatic control
Accessories
Gallery